We manage AI so you don't have to.
With Ferrum, your AI is privately deployed, automatically validated, and fully managed.
Accelerate Your AI Adoption With Ferrum Health
Standardize: Choose from a catalog of proven AI solutions. 
Supervise: Understand AI's potential on your patients
Secure: Unify your AI ecosystem and keep your data private.
Share us on LinkedIn @ferrumhealth

Book a follow-up meeting with the team:
Ferrum's Platform Helps Down-Stage Cancer by Over 100%
Ferrum offers a platform for health systems to easily get started with healthcare AI algorithms. Out platform helped a major health system down-stage lunch cancer by more than double from 31% to 64%.
Ferrum's platform offers clinicians a second hand in diagnosing theres cancers. Once a radiologist reviews their exam, the notes get sent to Ferrum's Lung Nodule for review. If the nodule finds a difference, the doctor reviews it to confirm or deny its findings resulting in an updated care plan.
Ferrum Health enables health systems to utilize the power of AI while keeping their patients' protected health information secure. Ferrum deploys our platform locally into your firewall to ensure no data is being put at risk.
Keeping your patient data secure is not the only benefit to Ferrum's private deployment. Customers also see a lower cost to deploy, quicker turnaround times, and a smoother IT process. 
Ferrum automatically validates the AI algorithms on your local patient population, providing clinicians with the clinical clarity they need to adopt any of the AI solutions Ferrum offers. 
We take away the manual process of your clinicians validating individual patients by using our language model to validate at scale. It may take your team hours to validate just 100 people, but we stretch that to over 10,000 automatically ensuring a proper sample size that fits any of your patients. 
A Johns Hopkin's study showed that over 80% of AI apps underperform their FDA clearance. Ferrum takes the doubt you may have of these algorithms away by performance checking individual ones on your local patient data.
Join the 197 facilities saving IT costs and accelerating AI timelines.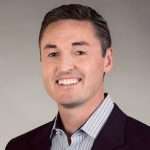 Today we're using AI in the review of lung CT scans, in the future our goal is to use AI for multiple indications, such as looking for masses in mammograms, pneumothorax on chest x-rays, etc. We also plan to use AI to assist in learning, perform further analysis of factors that lead to missed nodules, and perhaps even to support optimization of radiation dose.
Diagnostic Imaging Service Line Medical Director